Here it is… The making of Mechanical Dolls for Italian Vogue / Tim Walker (out now). This one was quite complicated as everything had to be perfect. We had to make casts of the models, Kirsi and Audrey's faces. The only time we had with the girls to take a cast was on the shoot, which meant we had to learn how to take a mould and cast it by the time the shoot came.
Here's Holly learning how to make a cast of her face.
Not bad for the first attempt. Sadly this one was beginners luck and the others which were made after this didn't turn out as well.
Here are different attempts at making masks and casts. Not so easy.
Lucy working on the stage.
Very clean and new looking back plates and arm. They need a lick of paint and some ageing up. Hopefully they'll fit….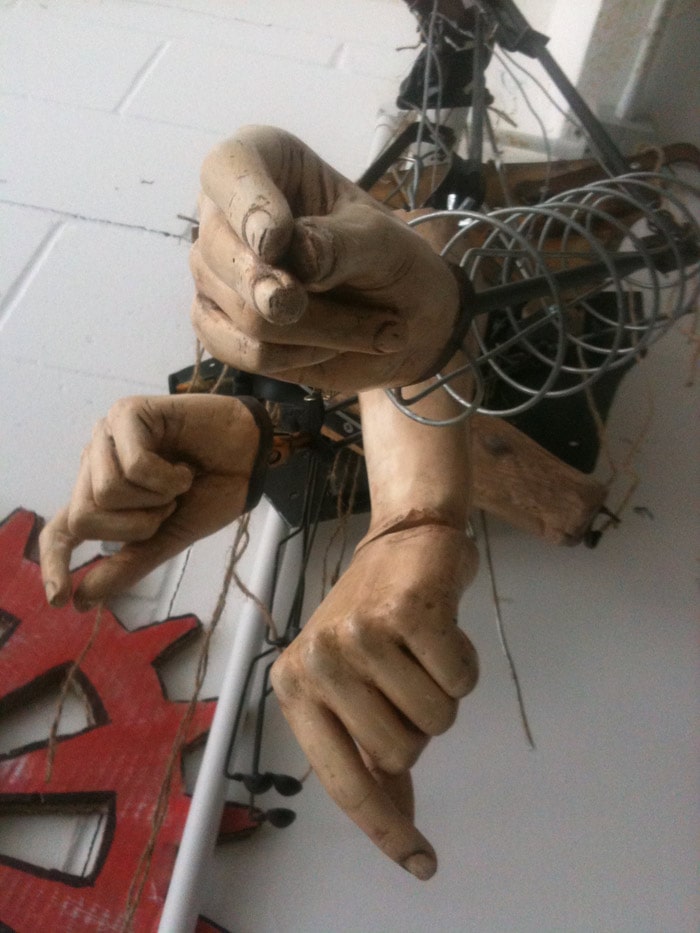 The finished cast hands which were painted to look like mechanical dolls arms.
Little Man! We spent a lot of time sculpting and making his little face perfect. Here he is in his beginning stages.
Making my mechanical pig, who sadly didn't make it in to the shoot.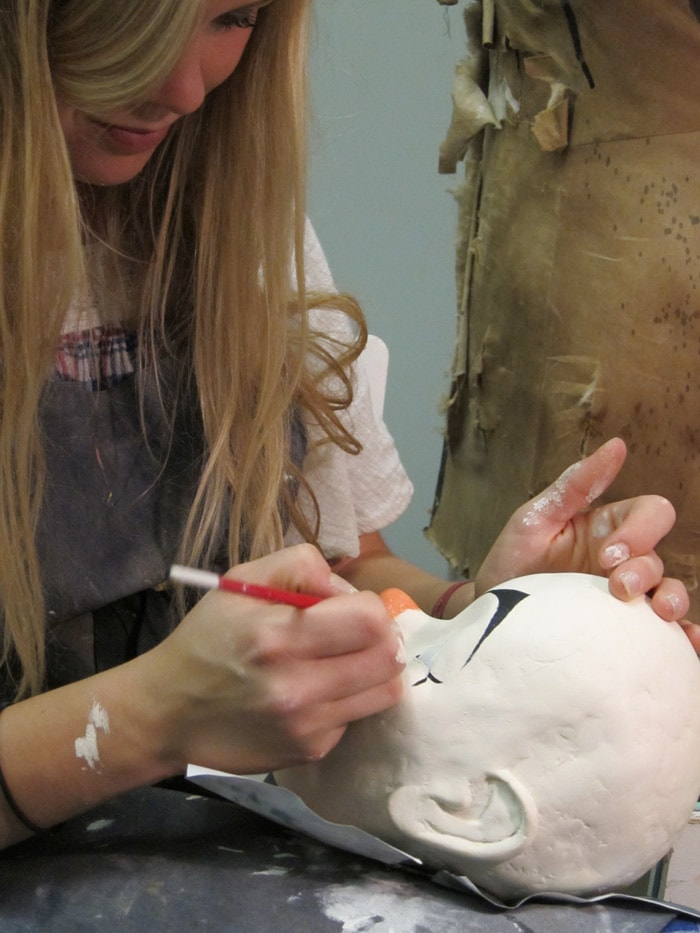 Painting Little Man's face.
In his costume with the wind up chair we made.
Doll parts and many other things.
A familiar site. It's King George III still up from the Blow Up story I did with Tim this time last year.
Here's Kirsi with her face cast. Phew! We managed it!